Roberto Scandiuzzi ha studiato canto a Treviso, sua citta' natale sotto la guida di Anna Maria Bicciato ed ha debuttato nel 1982 al Teatro alla Scala di Milano con Le Nozze di Figaro, direzione di Riccardo Muti. La sua interpretazione del personaggio di Fiesco in Simon Boccanegra al Royal Opera House Covent Garden, sotto la direzione di Sir George Solti gli ha assicurato il successo internazionale.

Oggi e' uno dei maggiori cantanti della scena operistica e affascina il suo pubblico con la bellezza della sua voce, dal timbro armonioso e nobile, ed anche con la sua personalita' carismatica. Per questo e' spesso paragonato ai famosi bassi Ezio Pinza e Cesare Siepi, dei quali ha subito profondamente l'influenza. Roberto Scandiuzzi canta regolarmente nei teatri lirici piu' importanti del mondo: il Metropolitan Opera di New York, l'Opera Bastille a Parigi, la Royal Opera House Covent Garden, la Wiener Staatsoper, la Bayerische Staatsoper, l' Opera di San Francisco.
La collaborazione regolare con le orchestre sinfoniche importanti e direttori internazionali e' fissa nel calendario dell'artista: le orchestre filarmoniche di Berlino e di Vienna, la Royal Philharmonic Orchestra, la London Philharmonic Orchestra, le orchestre filarmoniche di Chicago, San Francisco, Philadelphia, Boston e Los Angeles, l'Orchestra Filarmonica della Scala, l'Orchestra del Maggio Musicale Fiorentino, l'Orchestra Nazionale di Santa Cecilia, l'Orchestre National de Paris, l'Orchestre National de France, l'Orchestra della Radio Bavarese e l'orchestra filarmonica di Monaco di Baviera.

Altrettanto vasta e' la lista dei direttori d'orchestra che comprende celebrita' quali Claudio Abbado, Sir Colin Davis, Valery Gergiev, Christoph Eshenbach, Gian Luigi Gelmetti, James Levine, Fabio Luisi, Lorin Maazel, Zubin Mehta, Riccardo Muti, Seiji Ozawa, Chiung, Giuseppe Sinopoli, Georges Prctre e Marcello Viotti, Sawallisch. Il suo repertorio, include soprattutto i ruoli di basso verdiano con Filippo II, Fiesco, Silva, Zaccaria, Padre Guardiano, Attila, Roger. Ma non mancano i ruoli della scapigliatura con Mefistofele di Boito e del virismo con Gioconda, il repertorio francese lo vede maggiormente nel Faust di Gounod, Don Quichotte di Massenet, Arkel nel Pelleas et Melisande, Pere Laurent nel Romeo et Jouliette; per il repertorio russo soprattutto il Boris, Dosifiej in Kovanshina, Gremin nell'Onegin; tra i compositori del XX secolo include Stravinsky con Oedipus Rex, Dvorak con lo Stabat Mater,Debussy con Arkel nel Pelleas et Melisande, non sono mancate alcune prime mondiali di opere contemporanee di Lorenzo Ferrero (La figlia del mago, Mare Nostro, Charlotte Corday, Salvatore Giuliano).
Roberto Scandiuzzi ha avuto tra le sue ultime e piu' significative apparizioni, Il Mefistofele di Boito a Torino, Don Giovanni e Mefisto nel Faust all'Opera di Roma, le nuove produzioni di Macbeth, I quattro Rusteghi di Wolf Ferrari, e Gioconda a Zurigo, Mefistofele nel Faust di Madrid, Filippo II nella nuova produzione di Don Carlo a Dresden e a Madrid, a Firenze, a Toulouse, in Dosifiej nella Kovanschina, in Fiesco nelle nuove produzioni di Simon Boccanegra a Nizza e Genova, Conte Walter in Luisa Miller per la nuova produzione al Covent Garden di Londra, Don Quichotte ad Amsterdam, sotto la direzione di Mehta, Levine, Chung, Pappano, Colon. Non mancheranno le sue presenze a Tokyo con Filippo II in piu' riprese anche con trasferte di teatri europei, e Verdi Requiem.

Per il Concerto di capodanno 2006, Il Teatro la Fenice lo ha voluto insieme a Fiorenza Cedolins e Joseph Calleja con la direzione di Kurt Masur.

Nel gennaio 2007 Roberto Scandiuzzi ha festeggiato i suoi 25 anni di carriera internazionale ed e' stato insignito del titolo di testimonial UNICEF. Tra i suoi prossimi impegni, il debutto in scena del Don Chisciotte, regia di Piero Faggioni a Tokyo di cui si produrra' DVD e del Boris Godunov al Teatro Real di Madrid. Roberto Scandiuzzi ha realizzato parecchie incisioni, tra cui Simon Boccanegra (su video Decca), Don Carlo, Jerusalem e Aroldo di Verdi (Philips), Requiem e Gioconda (EMI), Cristoforo Colombo (Koch), Stabat Mater di Rossini, Rigoletto e Dvorak Stabat Mater (DGG), Sonnambula (Nightingale), Boheme (Erato), Macbeth (Sine Qua Non - Eurostar) e in DVD per la TDK prodotta dall'Opernhause di Zurigo, due incisioni di Turandot (Decca e Nuova Era), Jerusalem e l'unica incisione del Requiem di Verdi di Giuseppe Sinopoli con la Staatskapelle di Dresda.

Roberto Scandiuzzi e' considerato dalla critica internazionale, il "basso nobile" dell'attuale panorama operistico.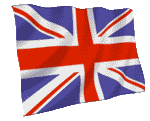 Scandiuzzi is one of the last basses of the Italian school of great artists such as Ezio Pinza, Tancredi Pasero, and Cesare Siepi, whose tradition he continues with impressive authority. His major international career began in 1991, when he made his Covent Garden debut as Jacopo Fiesco in Simon Boccanegra under the baton of George Solti. He has performed on many among the world's most prestigious concert stages and opera houses including Metropolitan, Teatro alla Scala, Opéra National de Paris, Covent Garden, Wiener Staatsoper, Bayerische Staatsoper in Munich and San Francisco Opera. The full, smooth, well-rounded timbre of his voice has made him a favorite of leading conductors such as Claudio Abbado, Colin Davis, Valeri Gergeev, Christoph Eshenbach, Daniele Gatti, James Levine, Fabio Luisi, Lorin Maazel, Zubin Mehta, Riccardo Muti, Seiji Ozawa, Georges Prêtre, Wolfgang Sawallisch, Giuseppe Sinopoli, Marcello Viotti. Under the same conductors he has worked with such important orchestras as the London Philharmonic and the London Symphony Orchestra, San Francisco, Boston, Los Angeles, Chicago and Philadelphia Symphony Orchestras, Berlin, Munich and Vienna Philharmonic Orchestras, Staatskapelle of Dresden, Orchestre National de Paris, Orchestra of Maggio Musicale Fiorentino, Orchestra of Accademia Nazionale di Santa Cecilia and Orchestra Filarmonica of Teatro alla Scala.

His recently engagements have included Don Quichotte (title role) in Tokyo, Boris Godunov (title role) at the Teatro Real de Madrid, La forza del destino (Padre Guardiano) at the Maggio Musicale Fiorentino, I quatro rusteghi (Lunardo) at the Théâtre du Capitole de Toulouse, I Puritani (Sir Giorgio), Macbeth (Banquo) and Norma (Oroveso) at the Bayerische Staatsoper in Munich, Verdi's Messa da Requiem and Simon Boccanegra at the Opernhaus in Zurich, Khovanchina in Amsterdam, Il barbiere di Siviglia (Basilio) in Dresden, Don Pasquale at the Teatro Regio di Torino, Aida and Il barbiere di Siviglia at the Metropolitan in New York, Nabucco at the Teatro Massimo di Palermo and at the Arena di Verona, Simon Boccanegra and La forza del destino at the Teatro Regio di Parma, La Juive and Norma in Tel Aviv, Faust at the Teatro alla Scala, Simon Boccanegra at the Wiener Staatsoper and Macbeth at the Hamburgische Staatsoper. He opened the 2011/12 season performing Don Carlo (Filippo II) at the Deutsche Oper in Berlin. He also performed Verdi's Messa da Requiem in Moscow and Dvorak's Requiem with the Berliner Philharmonisches Orchester, Anna Bolena (Enrico VIII) at the Teatro del Maggio Musicale Fiorentino, La forza del destino in Buenos Aires.

Among his future plans are I Lombardi alla prima crociata at the Theater in Erfurt and at the Hamburgische Staatsoper, Il barbiere di Siviglia (Don Basilio) at the Grand Théâtre de Genève, Boris Godunov (title role) at the Wiener Staatsoper, La Gioconda at Teatro dell'Opera di Roma, Luisa Miller in Tel Aviv (Conte di Walter), Don Pasquale (title role and Don Carlo (Filippo II) at the Théâtre du Capitole de Toulouse.

His discography includes Simon Boccanegra (Decca; dvd), Don Carlo, Jerusalem and Aroldo (Philips), Messa da Requiem and La Gioconda (EMI), Cristoforo Colombo (Koch), Stabat Mater by Rossini, Rigoletto and Stabat Mater by Dvořák (DGG), La sonnambula (Nightingale), La bohéme (Erato), Macbeth (Sine Qua Non), two Turandot (Decca and Nuova Era), Macbeth live from Opernhaus in Zürich (TDK; dvd), Verdi's Messa da Requiem under the baton of Giuseppe Sinopoli with the Staatskapelle of Dresden, and Aida live from Liceu Barcelona (dvd).